Shopping Cart
Your Cart is Empty
There was an error with PayPal
Click here to try again
Thank you for your business!
You should be receiving an order confirmation from Paypal shortly.
Exit Shopping Cart
Jamaica Health Tips Online
Protecting the Environment, Protecting your Health
| | |
| --- | --- |
| Posted on September 9, 2018 at 2:32 PM | |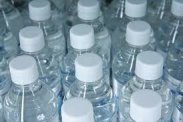 As the bottled water industry grows exponentially in our Island, so are the lies and deception consumers are fed. Many Jamaicans are being misled to believe that the highly priced bottled water they are consuming is actually natural spring water.  According to a recent study done by Food & Water Watch company titled "Take Back the Tap," about 64 percent of bottled water comes from municipal tap water sources.
The study further went on to reveal that the beverage industry has capitalized on bottled water sale as a profit centre, and to replace stagnant soft drink sale. In 2016, bottled water sales surpassed soft drink for the first time as the largest U.S category by volume. The marketing hype of drinking several gallons of bottled water a day to be in good health, is one of their latest marketing strategies
What most people purchased as natural spring water, is basically filtered piped or tap water. The bottled water industry has promoted its product as the way to good health and a clean diet, as a result targeting health conscious individual. In addition, many skeptics believed that they also subtly suggest that bottled water is superior to tap water during their campaign and advertisements. This is the reason several persons tend to avoid drinking water from the tap and stock up on bottled water.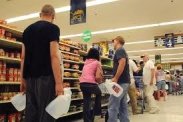 It's not that I am saying that drinking water will not improve your health, but misleading people to think that they are paying for naturally pure water is totally unethical. Furthermore, the health implications of drinking bottled water when compared to drinking tap water are mind boggling. Various studies have revealed that, bottled water have been supplemented with certain mineral such as Sodium and Potassium, causing increase levels of these elements that are harmful for people at risk of cardiovascular diseases.
Increase temperatures of bottled water when left in a hot car or other environment, is responsible for the release of antimony from polyethylene terephthalate plastics used for water bottles. Antimony is a regulated contaminant that can cause nausea, vomiting, diarrhea, and even chronic health effects in drinking water. Additionally, over consuming certain minerals like Fluoride can harm our bodies. For instance, levels of fluoride above 1.5 mg/L would increase our risk of dental fluorosis, despite its benefits in protecting us from tooth decay. It is a concern that bottled water contains fluoride levels that are 12% to 218% of the recommended daily intake, much higher than that of tap water (0% to 62%)
Needless to say, that plastic bottles don't do good for our environment either. Most times these products end up in our drains, rivers and oceans. This creates a myriad of environmental health challenges in our country such as flooding and solid waste management issues. A 2017 study calculated that 18 trillion pounds of plastic has been produced globally between 1960 and 2015, 79 percent of which (about 14 trillion) has accumulated in landfills or natural environment including in our oceans.
In conclusion, deceiving the public to think they are purchasing one thing while being sold something different is never acceptable and is totally unethical.
Where does your bottled water comes from?
Comment below
Categories: Personal Health
/