Shopping Cart
Your Cart is Empty
There was an error with PayPal
Click here to try again
Thank you for your business!
You should be receiving an order confirmation from Paypal shortly.
Exit Shopping Cart
Jamaica Health Tips Online
Protecting the Environment, Protecting your Health
| | |
| --- | --- |
| Posted on July 15, 2018 at 7:47 PM | |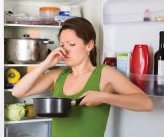 Many persons might have never asked the question, what cause food to spoil? But in their private thoughts this un-answered question lingers. We have been impregnated with articles on food safety, how to identify spoiled foods and the implications of consuming them, but rather seldomly, are we given the knowledge on what cause our foods to spoil.
As outlined in an article written byLohani and Garg, 2009 titled, Food Spoilage and Control. Food spoilage is an undesirable change that has occurred in the colour, flavour, odour, or texture of the food. The onset of food spoilage is rather indefinite. It is a gradual process occurring because of poor sanitation, enzymatic or chemical reactions, improper temperature control, microbial growth or physical abuse of the food.
This therefore means, that it is not just the growth of microorganisms on foods that cause them to spoil. Food can be spoil in two ways; microbial spoilage and non-microbial spoilage. Here now are the factors that are associated with each spoilage.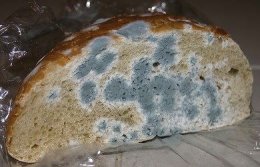 Microbial Spoilage
All foods contain some level of microbes on them even before they enter the food chain. These microbes could be natural flora that exist on the food or it could be from the environment e.g. soil or air. In essence, we could say that the food was contaminated with microbes even before we come in contact with it. Therefore, for microbes to multiple on the food to cause it to spoil, there has to be some intrinsic or extrinsic factor fueling such process.
Foods containing nutrients, water availability (high in moisture), oxygen, low in acidity and is not being stored at the correct temperature will facilitate the rapid growth of microbes in them. What we really consider spoilage to be could actually be a delicacy in other cultures. As what appears to be undesirable to our sense of appeal, is in fact the reaction and metabolic activities of the microbes. During the process of them growing, they are producing acids, gases, slimes, toxins, waste and other by-products. These are what we are seeing on the food, not the microbes themselves. It is therefore, for this reason why they appear to be undesirable.
It should not be mistaken to think that spoiled foods are all safe to consume, however; its imperative to note that not all spoiled foods are unsafe. E.g. Wine, Yogurt, cheese, pickles, sauerkraut etc. These foods are derivatives of foods that have undergone some level of undesirable changes in there flavour, colour, texture and odour. In other words, the milk has to undergo a state of spoilage in order for it to be in a form to make cheese.
With that said, its crucial that we understand that the process is done under a controlled environment and readers should never think to consume spoil foods. As there could be serious health implications associated with such practice, if foods are not first pass fit for human consumption.
Non-microbial Spoilage  
As was mentioned before, food spoilage is not only the result of microbial effects, but also factors such as chemical reaction in the food itself or with its packaging material. Enzymes are naturally occurring chemicals found in all living things. There function is to speed up or slows down the chemicals in the foods that cause them to go through the different stages of maturity. E.g. the banana which was unfit, then become ripened after which it becomes over ripened and there is a change in its texture, colour, odour and flavor.
Another form of chemical reaction that also occurs in food is called rancidity. This is actually the oxidation, hydrolytic or ketonic break down of fatty acids in foods to a smaller form, releasing certain odiferous products.
The packaging material e.g. cans used in packaging foods can also react with the food.  Additionally, if foreign objects such as; bolts, nails, nuts etc. contaminate the food, it  may result in a chemical reaction which cause an undesirable change in the food.
In conclusion, food spoilage is not necessary an undesirable thing, as some foods have to undergo certain changes in order to facilitate the creation of other foods. 
Have you ever eaten spoiled food?
Categories: Food
/